Election 08: Their Cups Runneth Accurately
By Matt Shevin
At 7-Eleven, the 7-Election is back and in full force. Here's how it works: customers choose between an Obama blue cup and a McCain red cup when they buy a self-serve hot drink, and 7-Eleven keeps an online tally.

While the folks at 7-Eleven HQ are quick to temper their poll as unscientific and unofficial, the results speak for themselves, and apparently Gallup doesn't hold a candle to coffee, tea and spiced-pumpkin latte. Purchases at the convenience store giant have predicted the last two presidential elections within one percentage point of the actual final results

As of this week, the Obama cup is beating the living daylights out of McCain's counterpart, leading in 28 of the 30 states in which 7-Elevens are located.

If these stats hold up, and the cups prophesize the outcome once again, Obama will receive 388 of the electoral votes from the 28 states in which he holds a lead. He needs 270 to win.

Safe to say, Barack will drink to that.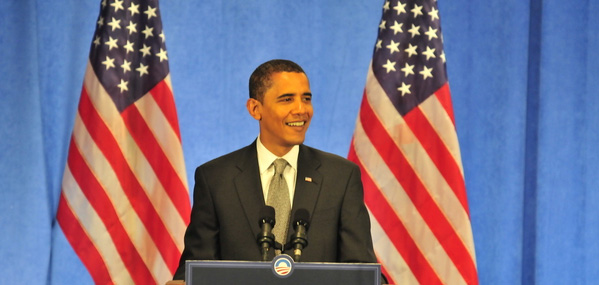 ###

Matt Shevin's New York upbringing is predominantly responsible for his fervent opinions on all things culture, sports and politics. Currently, he's an actor in L.A., living with a Pit Bull named Petey, and writing a daily blog -
http://insidetheactorsstudioapartment.blogspot.com
- which chronicles the highs, lows and absurdities of life in Los Angeles. Matt recently completed a film that he wrote, produced and starred in called The Beneficiary.
Posted by lycos50 at 2:02 PM EDT