AND THE NEW JAMES BOND IS....
...Dougray Scott.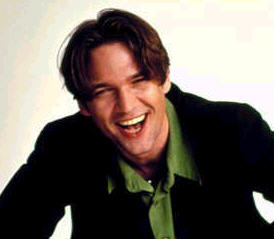 Hey Y'all, back from a great holiday - refreshed and relaxed...thanks for sticking with us.
Big entertainment news today is that British actor Dougray Scott will be the seventh actor to play Bond on the big screen for the 23rd Bond film, scheduled for release in late 2005. You might recognize him from his past lead film roles in
Enigma, Mission Impossible 2
or
Ever After
.
Interesting fact about Scott was that he was originally picked to play Wolverine in the
X-men
movies but because of delays during Mission Impossible he wasn't able to take the role. The Wolverine role ultimately went to Australian actor
Hugh Jackman
. Jackman was also up for this Bond role in an interesting twist of fate.
Posted by lycos50 at 7:19 AM EDT