Madonna and Guy Ritchie Confirm Split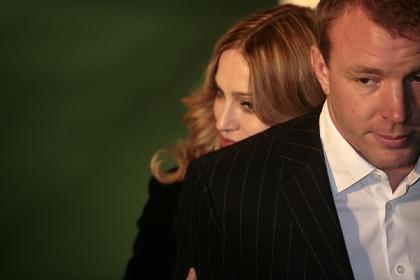 Reps for both Madonna (#37 on this week's L50) and Guy Ritchie confirmed the couple will be parting ways after nearly eight years of marriage. Tabloids are reporting that much of the 50-year-old pop star's fortune her 40-year-old soon-to-be ex will receive in the divorce settlement. With London known as the "divorce capital of the world," if the proceedings move forward in England, Ritchie could claim half of the couple's combined fortune. According to Reuters UK, Ritchie may be looking at anywhere from $250 to $260 million.
Even as news of Madonna's divorce was making headlines, the show went on as she took the stage at the TD Bank North Garden in Boston as part of her world tour. The statement issued by reps yesterday read: "Madonna and Guy Ritchie have agreed to divorce after seven and a half years of marriage, their representatives confirmed today. They have both requested that the media maintain respect for their family at this difficult time. A final settlement has not been agreed upon yet."
Posted by lycos50 at 12:04 PM EDT