Paula Abdul Stalker Suicide
Paula Godspeed, an "American Idol" wannabee, was found dead in her car outside Paula Abdul's home yesterday.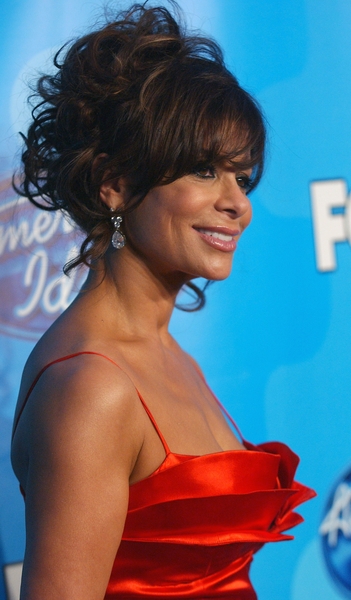 Godspeed, who was obsessed with "Idol" judge Abdul for several years, allegedly died of a drug overdose, surrounded by Abdul photos, CDs and other items. Godspeed, age 30, auditioned for "Idol" in 2005, attempting to sing a version of "Proud Mary," and received more than her share of criticism from all three "Idol" judges, including Abdul.
The Los Angeles Police Department's threat management unit, which deals with stalker cases, was well aware of Godspeed's fixation with Abdul. According to ABC News, Godspeed was found Tuesday night in her car parked a few doors down from Paula Abdul's Los Angeles home. The car's license plate read "ABL LV," and Godspeed's MySpace page described her secret crush on Abdul. Paula Abdul released a statement late yesterday saying: "I am deeply shocked and saddened at what transpired yesterday. My heart and prayers go out to her family."
Posted by lycos50 at 10:22 AM EST